My partner
After I had collected information about the possible dangers of this trip in a culture that was quite alien to me, it seemed too dangerous for me to travel alone as a woman. Therefore I decided to search online for a travel companion on the bike travel forum "Crazy guy on a bike". That´s how I found Cassie, an astronomer from California planning a similar tour, and Franck, a French physics and english teacher. These two accompanied me for a while on the trip, as it turned out differently than planned ...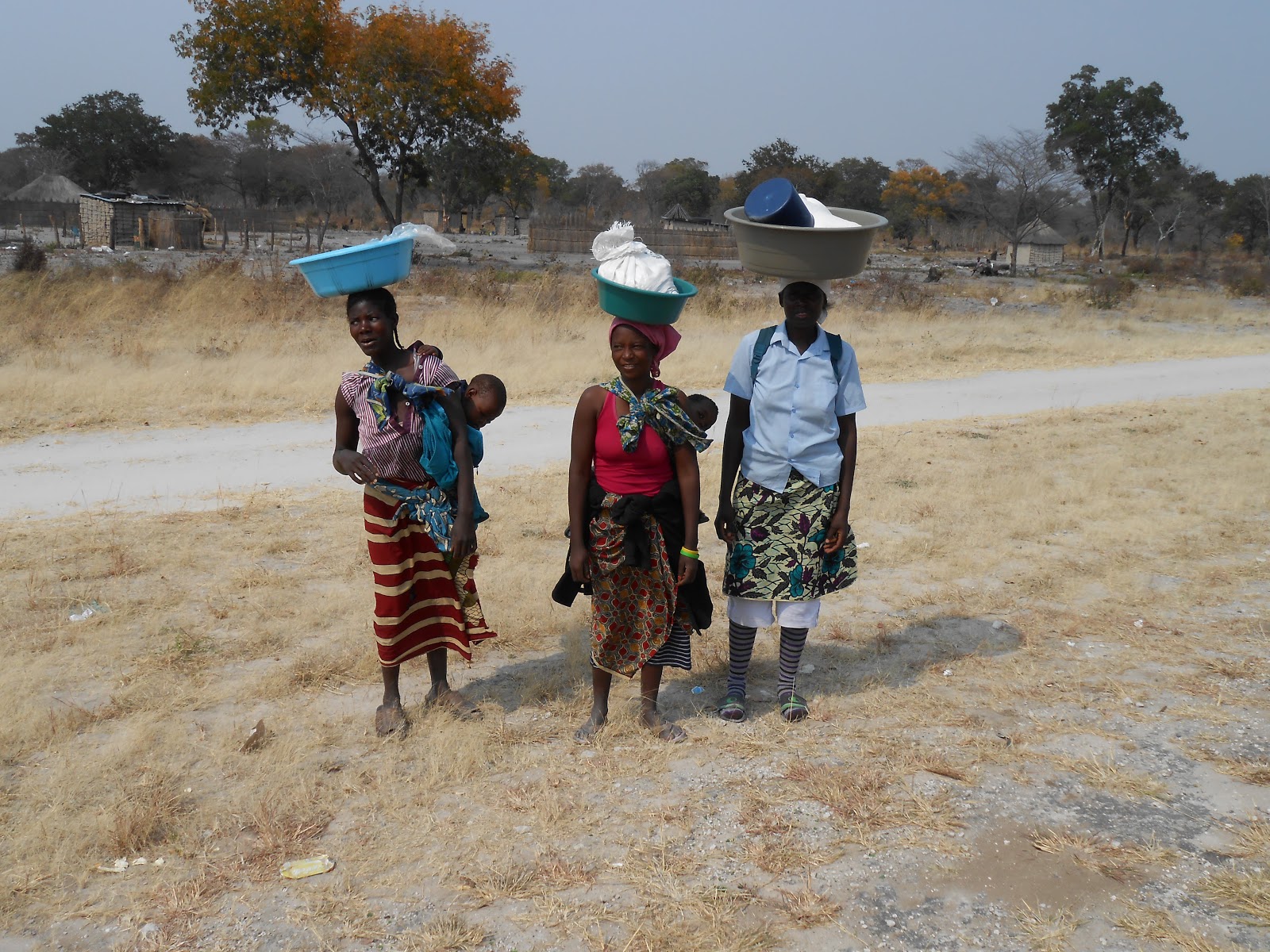 Zambia: The orphanage is being misused, culture shock in the slum.
Coming from Frankfurt via Abu Dhabi and Johannesburg I was expected in Livingstone, Zambia, by Yvor, who normally cared for 14 youngsters in an Orphanage. Instead of the orphans, however, volunteers from Aid organizations from all over the world, lived there at the time. Before my two companions arrived, I had three days marvel at Victoria Falls at the border between Zambia and Zimbabwe and to help out in the slum at a yearly children's festival - a culture shock! I never had seen so many malnourished children in one place. Many are AIDS orphans. But I also met several 14-year-old mothers, who had been sold to older men for sexual services by their parents.
Namibia: Magnificent landscapes and Africa's unique fauna inspire me.
My travel companions arrived on time, but we couldn't start until three days later than planned. Cassie's bike was lost and mine was broken. In addition, my camera refused to work after the flight. After we overcame these difficulties we set off with a small spare camera in our luggage towards Zimbabwe. We crossed the Hwange and the Chobe National Park with many wild animals, cycled via Kangola to Katima Mulilo and through the Bwabwata National Park with many elephant herds. After a detour to Botswana in the Okawango Delta and an impressive safari, we crossed the Caprivi Strip, the poorest Territory of Namibia.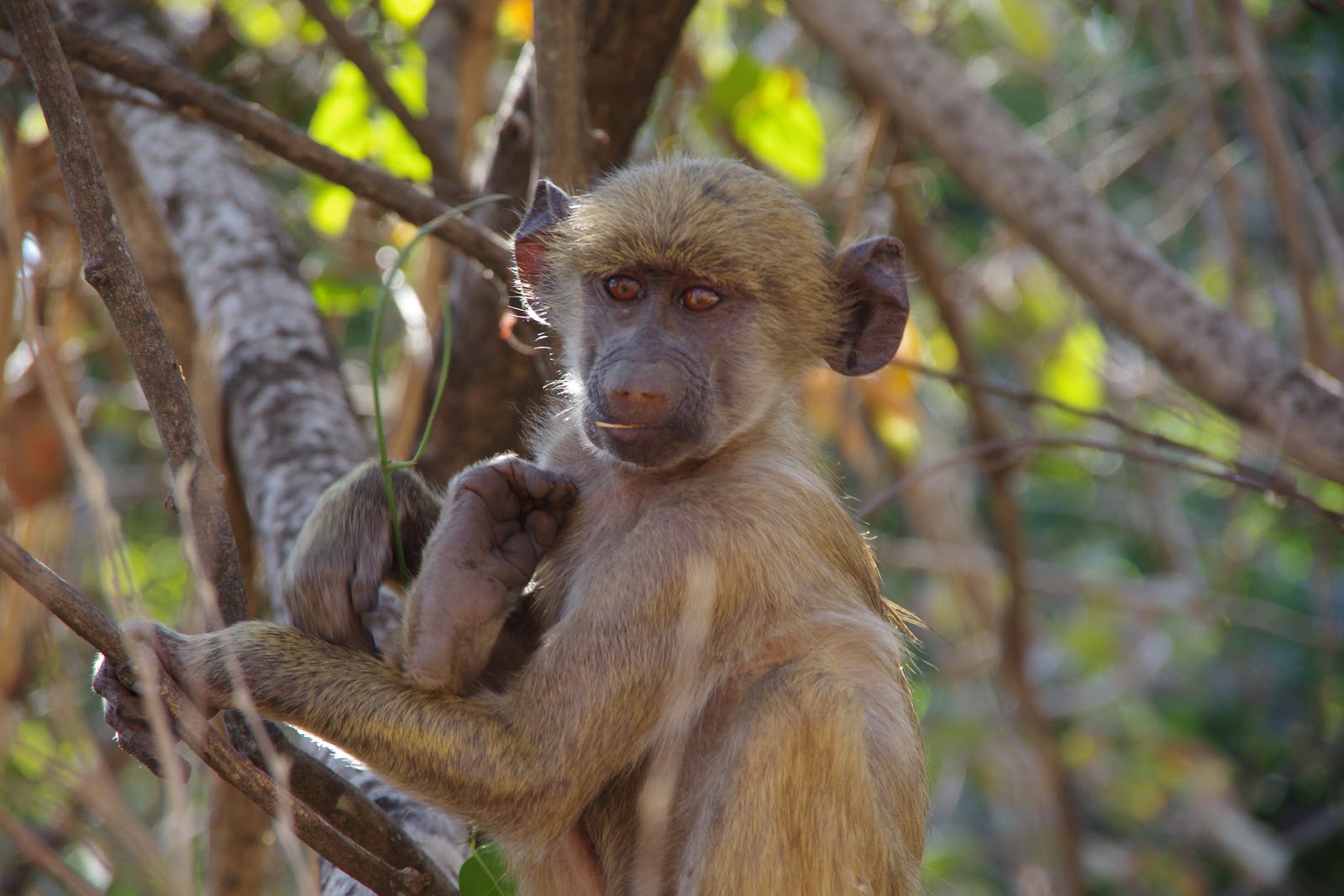 How I found Salome and her orphanage.
A real drama happened in Divundu: An over-motivated helper managed with a harmless pumping action to bring the whole rear wheel to explode! A repair attempt with an expensive, rusty spare wheel with a broken axle from the garbage remained unsuccessful. But I could at least push the bike with 26 kilograms of luggage. There were five of us with three bikes hitchhiking with the police in an off-road vehicle to Rundu to get a new rear wheel - no chance! A two meter tall black "angel" saved me by guiding me to Salomé. After six months of training as a bicycle mechanic in South Africa, she has sufficient manual skills and a special talent for improvisation. Together we "patched up" my "Ivory" over many hours of work so that I could continue cycling. She didn't ask for money for her work, but was glad to be able to keep the broken bike parts and wheel.
When I insisted on rewarding her, she asked for support for her six own and 44 adopted children, whom she feeds and dresses for only five euros per child per week. This is also too scarce in the Namibian bush, where school and uniform requirements were recently introduced for schoolchildren. Please help to feed these children and provide them with education for a better future.


tell me more...?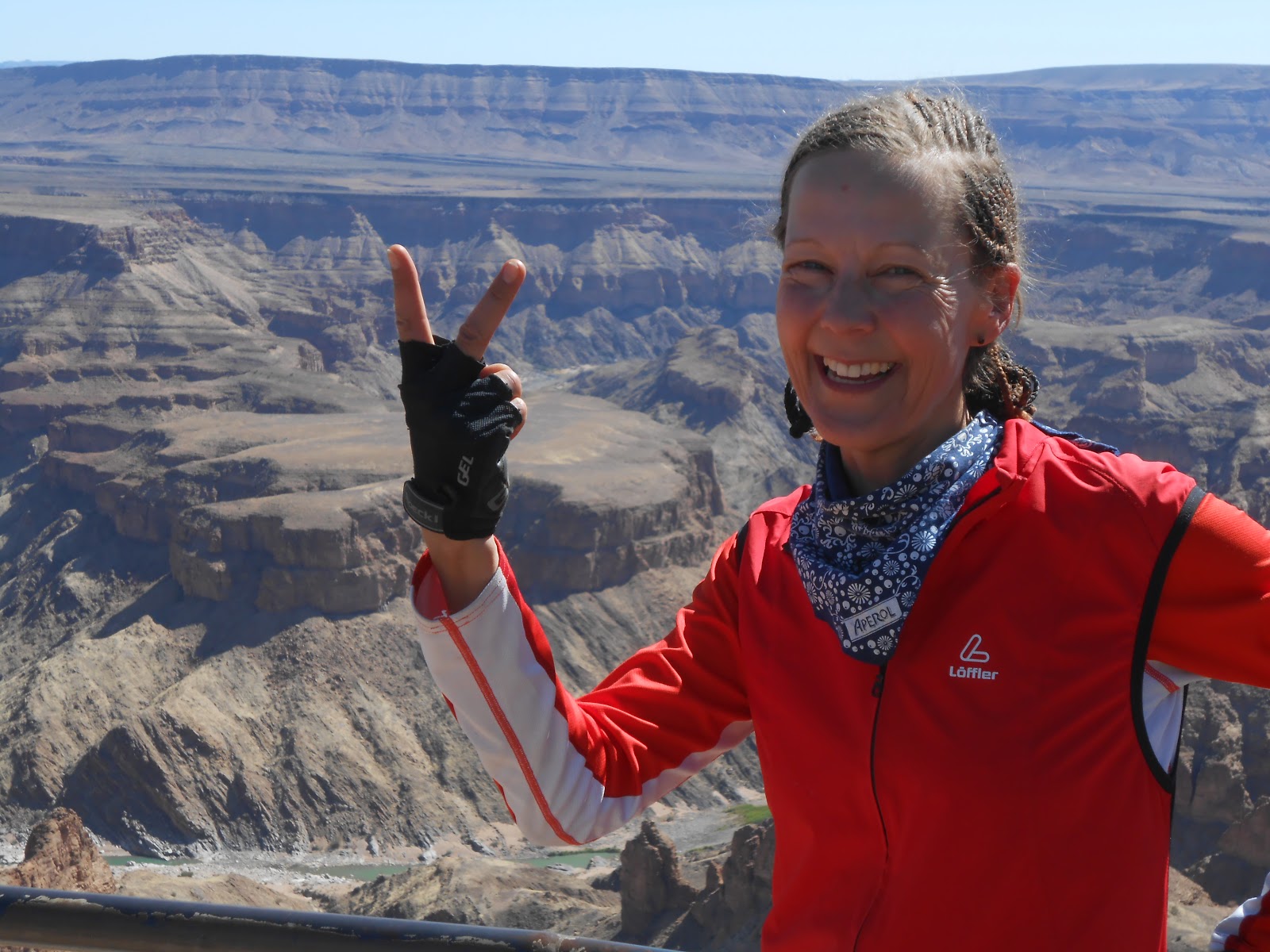 Bush hospital adventure and bush wedding celebration and wonderful solo travel experiences
After visiting what is said to be the world's largest meteorite, Hoba, the greatest place I have ever danced swing barefoot on, I became seriously ill and ended up in a "bush hospital". As if by a miracle, I survived the illness and, above all, the stay in the hospital. The others had cycled on, and after escaping from the hospital with this dominant female doctor, I was invited by two brothers in Walvis Bay and Swakopmund to her sister's Ojiwango Bush wedding celebration on the Angolan border. A festival like this lasts three days and is characterized by a very archaic character. A most amazing, unforgettable experience. Crossing the Namib Desert on the seashore was an unexpectedly slippery, but delightful undertaking. Passing Karibib I reached the "German" capital Windhoek with its sad colonial history. After three days of city touring, I met Cassie again and we continued to cycle and hitchhike through the Kalahari Desert to the gigantic Fishriver Canyon.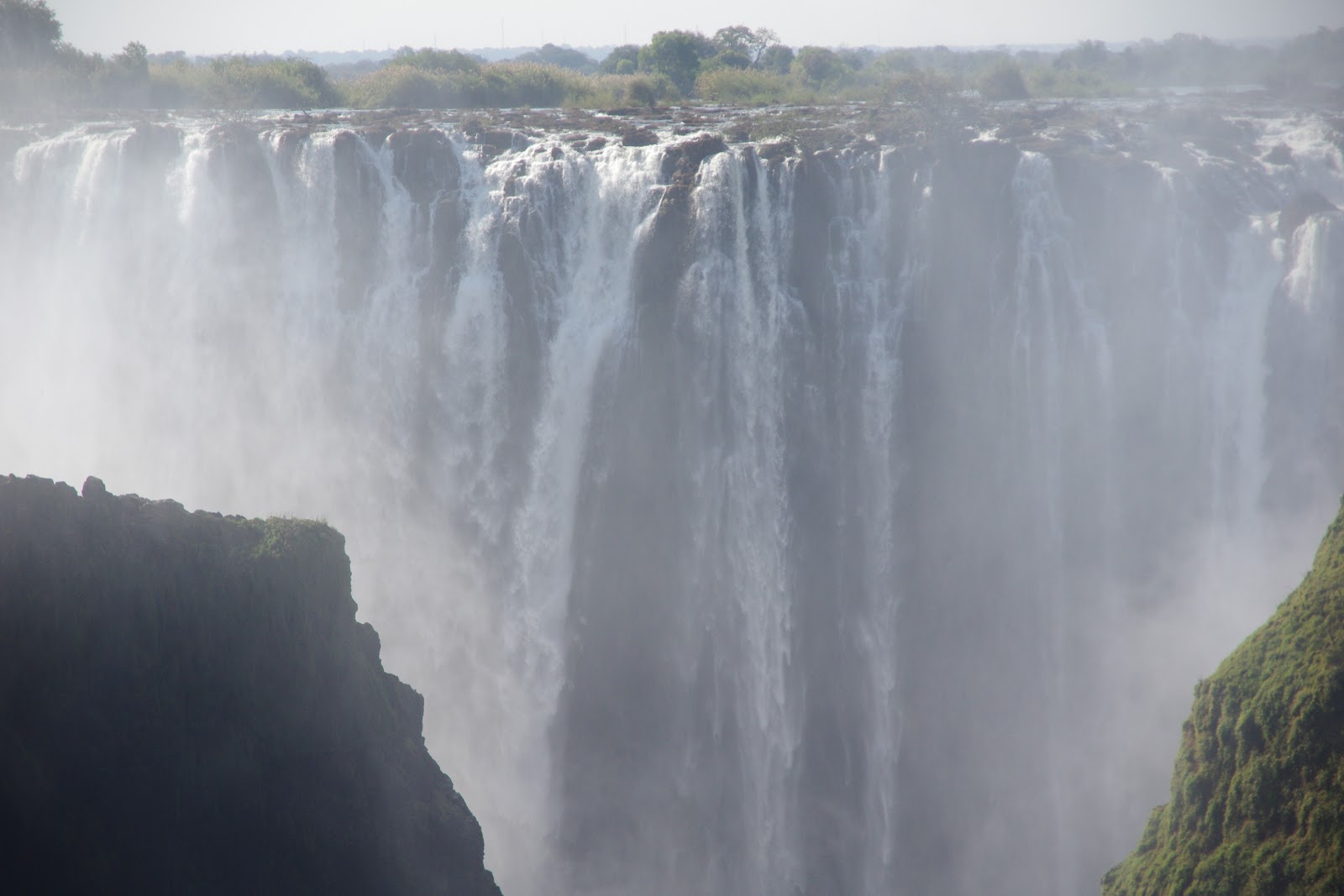 Flower country South Africa to the Cape of Good Hope
Nordoewer we crossed the border into flowery South Africa, when Cassies bike broke. She was picked up by a friend and I enjoyed the tour through the blooming Namaqua National Park, the flower exhibition in the church of Clanwilliam and the ride along the coast to Cape Town. Sightseeing and climbing rewarded me with lasting impressions. I then circumnavigated the southernmost tip of Africa, the Cape of Good Hope, where a life-threatening adventure was waiting for me. I will report about it in the lecture. During a three-day flight stop in Johannesburg, my cousin guided me around Soweto and I was fascinated by the modern Apartheid Museum. This was the last stop before flying back home. I am grateful for a great trip with many adventures and interesting encounters with people from cultures that are no longer so strange to me.
Look forward to an eventful lecture!